FROZEN EMBRYO TRANSFER
FET
FET is a process that cryopreserved embryo(s) are thawed and placed in the patient's uterus or fallopian tube.
Schedule Your Appointment
FROZEN EMBRYO TRANSFER

FET
FET is a process that cryopreserved embryo(s) are thawed and placed in the patient's uterus or fallopian tube.
Current evidence suggests there is a higher pregnancy rate when transferring frozen embryos. Not only does this allow the uterine environment time to recover from egg stimulation, but it also allows the lab to perform genetic testing on the embryos, if desired. The embryos can be frozen for at least 20 years without a decline in their potential to result in a live birth.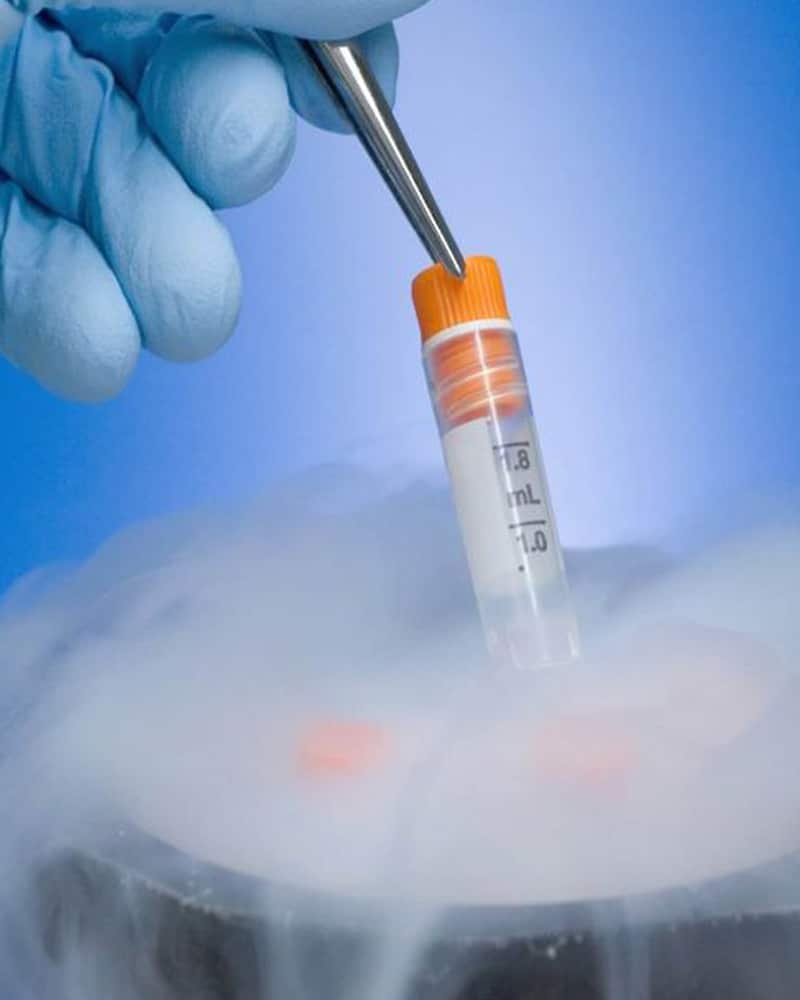 DEDICATED PHYSICIANS
IFC experts work together to ensure you're at your best.
OPEN-CONCEPT LAB
We believe that world-class technique leads to success.
FREQUENTLY ASKED QUESTIONS
FAQ
What is a Frozen Embryo Transfer (FET)?
A Frozen Embryo Transfer (FET) is a cycle in which the frozen embryos from a previous fresh IVF or donor egg cycle are thawed and then transferred back into the woman's uterus.
How long can the embryos stay frozen for?
Current evidence shows the embryos can stay frozen for more than 20 years while retaining the potential to lead to a live birth.
What happens if I don't use my embryos?
We will store your embryos in a safe and secure area for as long as you want us to. If you ever decide you don't want them anymore, you have full control over their disposal.
Does freezing the embryos harm them?
In the hands of a skilled fertility lab, current freezing technology has allowed incredible success, with over 98% of embryos surviving the freezing process. In fact, a majority of centers in the US now freeze embryos for at least a month in individuals wanting to get pregnant at the time of treatment, as it can lead to improved outcomes.
When can I do an FET cycle?
Frozen embryos remain viable well over 10 years after the initial freeze. You may choose to do an FET cycle following an unsuccessful fresh IVF cycle, as your initial transfer after freezing all your embryos or you are returning after a successful fresh IVF cycle ready to expand your family.
OUR VISION
You're more than your fertility.We're more than a fertility clinic.